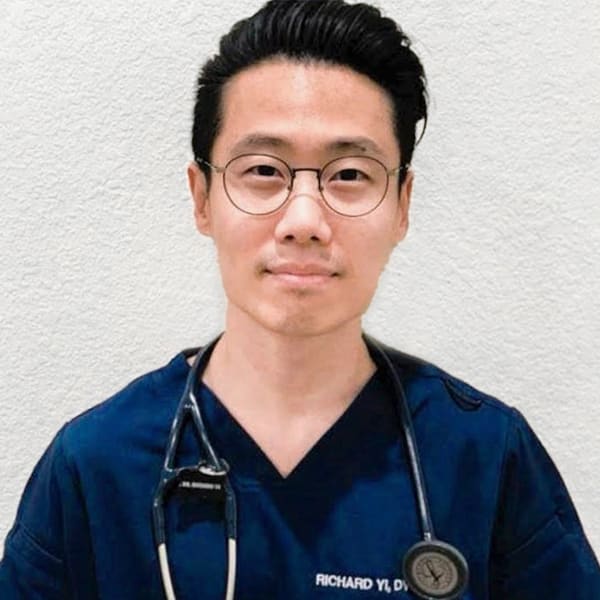 Dr. Yi
Richard Yi, DVM, CVA was born and raised in beautiful Los Angeles, California. He received his BS in General Biology from the University of California, San Diego. He attended and obtained his Doctorate in Veterinary Medicine from Ross University School of Veterinary Medicine (clinical year at the University of Florida College of Veterinary Medicine). Upon completion of his veterinary education, he went on to further expand his knowledge and experience by pursuing a small animal medicine and surgical internship. After years of practice, Dr. Yi pursued his interest in Eastern medicine by attending Chi Institute of Chinese Veterinary Medicine (in Florida) and became a Certified Veterinary Acupuncturist.
Dr. Yi practices integrative medicine to apply a holistic approach to veterinary care. Dr. Yi's primary goal is to provide the most current and excellent veterinary care that is founded upon the values of respect and trust, and communication that is driven by honesty and transparency.
Dr. Yi loves both dogs and cats but does have a special spot in his heart for Golden Retrievers and Siberian Huskies. When not at work, he likes to partake in hiking, camping, fishing, rock climbing, bouldering, watching movies, listening to music, and cooking.